Jelena Urosevic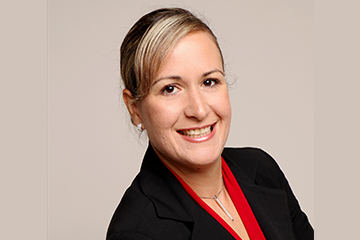 Jelena Urosevic is the co-founder of Rashid Urosevic LLP, a boutique immigration and citizenship law firm in Toronto, Ontario. She handles all types of Canadian immigration and citizenship matters, including litigation. She helps individuals apply for Canadian permanent residence or for temporary status as workers, students or visitors. She also assists Canadian businesses in obtaining authorization to hire foreign workers to fill their labour shortages.
 
Jelena completed her law degree at Osgoode Hall Law School in 2007 and was called to the bar in Ontario in 2008. She completed the Immigration and Refugee Law Intensive Program in law school, with a placement at the Immigration Appeal Division of the Immigration and Refugee Board. Throughout her education, she worked at the Public Prosecution Service of Canada and the Department of Justice Canada. In 2010, she joined the Immigration Law Division at the Department of Justice Canada as counsel. For over six years, she represented the Minister of Immigration, Refugees and Citizenship and the Minister of Public Safety and Emergency Preparedness in immigration, refugee and citizenship cases before the Federal Court of Canada and the Federal Court of Appeal.
 
In 2016, inspired by her desire to help individuals navigate the complex Canadian immigration system, Jelena left the public service and co-founded Rashid Urosevic LLP.