Sharry Aiken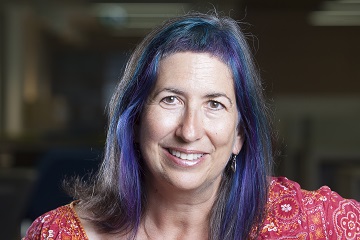 Sharry Aiken is an Associate Professor and former Associate Dean (Graduate Studies and Research) at Queen's Law. In 2019 she was appointed Academic Director of the Graduate Diploma in Immigration and Citizenship Law, assuming broad oversight responsibility for program design and delivery.  
 
Prof. Aiken has 18 years teaching experience in the JD program at Queen's in Immigration Law, Refugee Law, Administrative law and International Human Rights Law. Prior to her appointment at Queen's, she practiced immigration and refugee law with South Etobicoke Community Legal Services, the Refugee Law Office and in private practice. A past president of the Canadian Council for Refugees, Prof. Aiken was co-chair of CCR's Legal Affairs Committee for over twenty years and pro bono counsel in many precedent-setting immigration cases before the Supreme Court of Canada.
 
Prof. Aiken is the former editor-in-chief of Refuge (2001-2011), and current co-editor-in-chief of the PKI Global Justice Journal. Prof. Aiken is also co-editor and co-author of the leading immigration law casebook used in law school classrooms across Canada: "Immigration and Refugee Law: Cases, Materials and Commentary" as well as the monograph, "Migration Law in Canada" in International Encyclopedia of Laws, Wolters Kluwer. Her current research focuses on immigration detention and border policies.