Tiffany Chi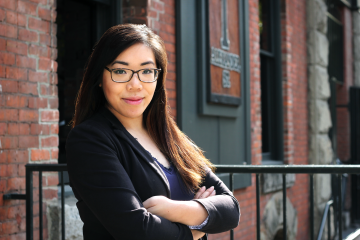 Tiffany graduated from the University of British Columbia with a degree in Political Science and English.  She is a member in good standing of the ICCRC and has been working in the immigration field since 2008.   
 
Prior to beginning her work as an Immigration Consultant, she worked for several years as a Border Services Officer with the CBSA.  She currently works with J. Kenney Consulting Ltd., specializing in economic and corporate immigration.  She has been an Instructor in immigration law since 2017, having taught several modules of UBC's Certificate in Immigration: Laws, Policies and Procedures Program, and held the position of Course Lead in the Practical Skills module with UBC.   
 
In addition to developing course content and assessment materials for that module, she continues to be a frequent speaker and presenter at immigration workshops, seminars, and annual national immigration conferences.