Grace Daccache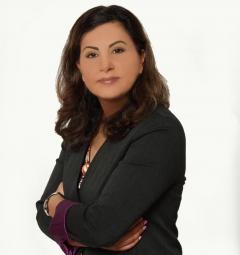 Grace Daccache is an immigration consultant, member of Immigration Consultant of Canada Regulatory Council Canadian Immigration Council since 2008, a member of Quebec Regulatory Council since 2012 and a member of the Beirut Bar Association membership in 2001.
In 2000, Grace Daccache graduated with a bachelor degree in law in Beirut, Lebanon. During her practice career as a lawyer, she pursued and completed a Master's Degree in Business Law from the University of Montreal in 2008. During her studies, she focused her researches on the ADR - Alternatives Disputes Resolutions - as a method of resolving today's conflicts in business world, on the Canadian Immigration laws. In 2008, she completed post-secondary diploma - AEC - in immigration law from Lasalle College in Montreal, Quebec.
In 2013, she established her immigration business "Daccache Immigration inc" specialized in immigration cases pertaining to economic immigration (federal, provincial and Quebec skilled worker and business programs), family reunification (spouse sponsorship outside or inside Canada, parents and grand-parents' sponsorships and appeals), temporary immigration (for students, workers including LMIA, and visitors.
In 2016, Grace Daccache held the position of a director for a Lebanese non-profit organization in Montreal. In her position, she handled immigration matters for Lebanese community living in Canada, and assisted applicants to reclaim their Lebanese citizenship. Till today, Grace Daccache offers pro bono consultation for Lebanese religious organization in Montreal " Eparchy of St Maron".
In 2018, Grace Daccache was appointed an instructor at College La Salle, Montreal for the Graduate Diploma in Immigration. In September 2020, she was appointed an instructor at Queen's University of Toronto for the Graduate Diploma in Immigration Law.