Kim K. C. Ly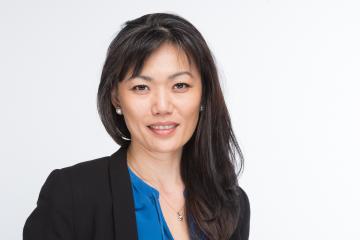 Kim K.C. Ly is a member of the ICCRC-CRCIC and Principal of Borders Immigration Consultancy (www.bordersimmigration.com).
An Honours Graduate of Humber's Immigration Consultancy program, Kim possesses over 25 years of experience in the immigration field and maintains a client base that ranges from individuals to Fortune 500 corporations.
Kim is also a regular presenter on various immigration matters at numerous industry-related events, as well as for various corporations and professional associations. An accredited member of the CAPIC-ACPII, Kim also serves as a member of the Leadership Council of a local community organization (immploy.ca) that connects local employers to immigrant talent with the aim of strengthening the local economy, as well as immigration counsel to the LEDC (www.ledc.com), the lead economic development agency for the City of London.
Kim currently serves as Co-Chair for the City of London's Policy & Lobbying Taskforce and is a member of the London Chamber of Commerce's Government Affairs committee.  She has served 2 terms on the ICCRC's GNC, and is currently on the CAPIC BOD, serving as Chair of its P&L committee, and Co-Chair of its Joint P&L Working Group with the ICCRC-CRCIC.
An advocate for social justice, policy reform, and lobbying initiatives, Kim is currently pursuing her Masters of Justice at RRU, located in Victoria, BC (graduating class of 2021).