Michael Bossin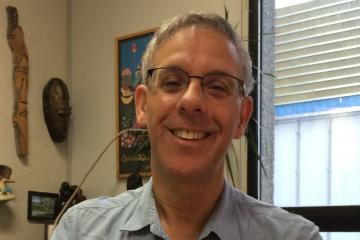 Michael Bossin is a staff lawyer at Community Legal Services of Ottawa.
For 20 years, Michael co-taught the Immigration and Refugee Law course at the University of Ottawa's Faculty of Common Law and subsequently co-taught a seminar on the refugee sponsorship program.
On a part-time basis, Michael sits as a vice-chair of two Ontario tribunals, the Health Professions Appeal and Review Board (HPARB) and the Health Services Appeal and Review Board (HSARB).
Michael sits on the organizing committee for the annual Ottawa Immigration Law Conference, is a member of the Canadian Council for Refugees' Legal Affairs Committee and is the past chair and president of Amnesty International Canada (English-speaking branch).
In 2010, Michael was the recipient of Legal Aid Ontario's Sidney B. Linden award, given annually to honour individuals "who have demonstrated a commitment to helping low-income people, and who have given their time and expertise to ensuring access to justice in Ontario".
Michael has appeared a number of times before the Supreme Court of Canada, as well as the Federal Court of Appeal, Federal Court and Ontario Court of Appeal representing interveners and parties in cases related to immigration, security and human rights.