Stephen Green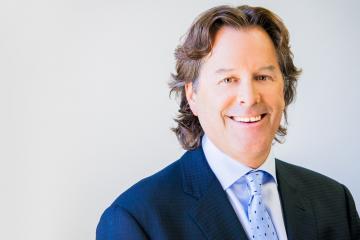 Stephen Green is one of the two Senior Partners at Green and Spiegel and is Certified as a Specialist in Immigration Law by The Law Society of Ontario. Stephen has been practicing immigration law for over 30 years and has extensive experience in all areas of Canadian immigration. Stephen has been identified for many years as a leading practitioner in immigration law. Stephen is considered a subject matter expert in the field, frequently asked to speak as a panelist, moderator and lecturer.
Stephen's expertise includes all areas of Canadian immigration law, specializing in corporate employee transfers, federal skilled worker applications, investor applications, work permits, and the Temporary Foreign Worker Program. Stephen also leads the Investment and Entrepreneur Department at the firm, which assists experienced business people and high net worth individuals to invest in Canada to obtain Permanent Residence. Stephen also has particular expertise in USMCA confirmation exemptions, work permit approvals for strategic, expert and key professional employees and high-level executives.
Stephen's clients range from the largest multinational corporations in the world to many start-up and entrepreneurial clients crossing all industries: IT, telecommunications, hospitality, transportation and consulting to name just a few.